Posted on July 24th, 2022 by admin
The third Tea by the Sea mystery from Kensington Publishing
"Cape Cod provides an appealing backdrop for a food-centric cozy replete with red herrings and likable sleuths." Kirkus Reviews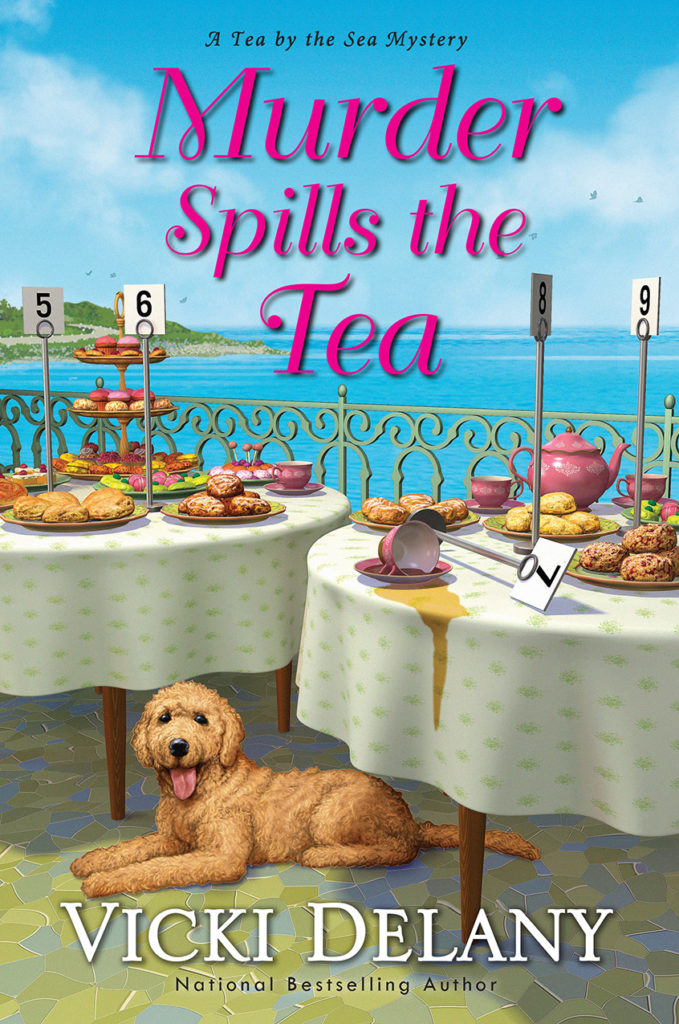 Lily Roberts pores over the clues in a piping hot new case when a confrontational celebrity chef is murdered at her Cape Cod tearoom during the filming of a popular baking show in the latest Tea by the Sea mystery from national bestselling author Vicki Delany . . .

The country's hottest TV cooking show is coming to Cape Cod. And against her better judgment, Lily Roberts is entering America Bakes! with her charming tearoom, Tea by the Sea! Filming is already proving disruptive, closing the tearoom during Lily's busiest season. But tensions really bubble over when infamous bad-boy chef and celebrity judge, Tommy Greene, loses his temper with Lily's staff, resulting in an on-camera blowout with Cheryl Wainwright. Just as Lily thinks the competition can't get more bitter, Tommy is found dead in Tea by the Sea's kitchen . . . murdered with Cheryl's rolling pin.

Suspicion immediately falls on Cheryl, but the temperamental star has racked up plenty of culinary clashes in the past, both on- and off-screen. And nearly anyone associated with Tommy or the show could be the killer: be it one of Lily's fierce competitors, a member of the beleaguered film crew, or even one of Tommy's fellow judges—struggling cookbook maven, Claudia D'Angelo or beauty contest winner, Scarlet McIntosh. Now, while she's baking up a storm for the show, Lily must also whip up an impromptu investigation . . . before the murderer rolls someone else away.
Click here to purchase Murder Spills the Tea and other books in the TEA BY THE SEA SERIES: Murder Spills the Tea (kensingtonbooks.com)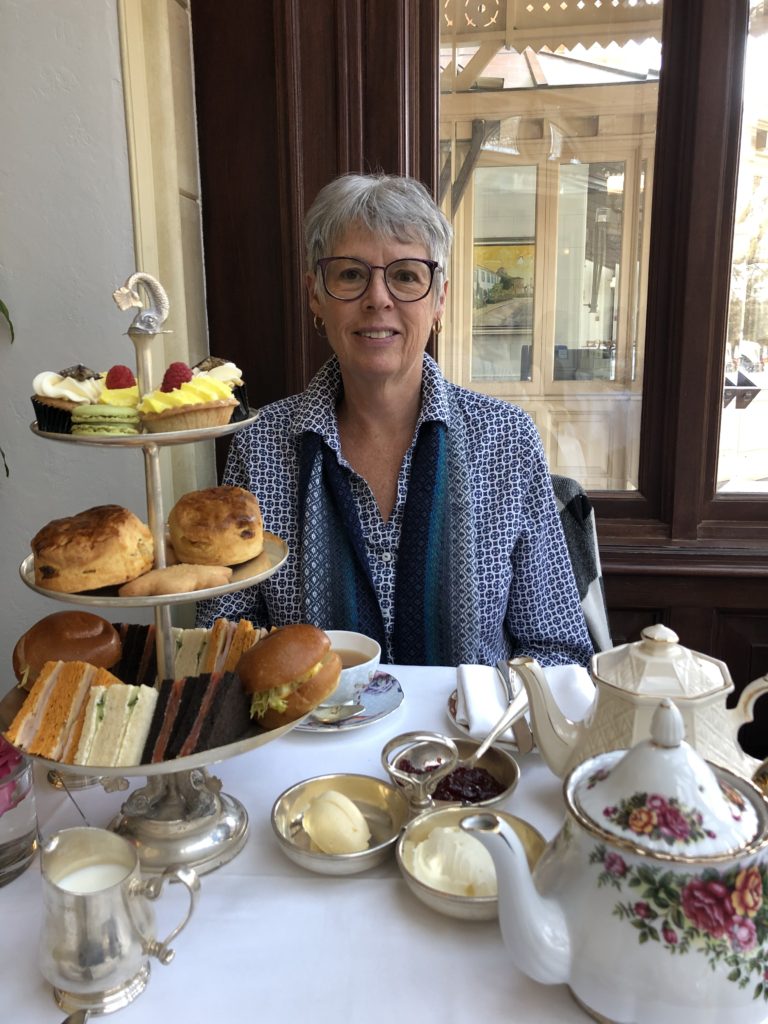 Welcome to my web site. I'm Vicki Delany and I also write as Eva Gates. Please have a look around, check out the books and different series I write, read a bit about me. While you're here, why not sign up for my newsletter (go to Contact page) to get the latest news about my books and my travels or visit the Links page to see where else you can connect with me.