The Author
Vicki Delany is one of Canada's most prolific and varied crime writers and a national bestseller in the U.S. She has written more than thirty books:  clever cozies to Gothic thrillers to gritty police procedurals, to historical fiction and novellas for adult literacy. She is currently writing three cozy mystery series: the Sherlock Holmes Bookshop series for Crooked Lane, the Year Round Christmas mysteries for Penguin Random House and, as Eva Gates, the Lighthouse Library series, for Crooked Lane Books.
The third Sherlock Holmes bookshop mystery, The Cat of the Baskervilles, was released in February of 2018 and the fourth Lighthouse Library book, The Spook in the Stacks, came out in June 2018.
Vicki lives and writes in bucolic Prince Edward County, Ontario. She is a past president of the Crime Writers of Canada.  Her work has been nominated for the Derringer, the Bony Blithe, the Ontario Library Association Golden Oak, and the Arthur Ellis Awards.
Visit them on Facebook at www.facebook.com/evagatesauthor and Twitter @vickidelany and @evagatesauthor for book news, contests, and prizes.
---
Vicki Delany began her writing career as a Sunday writer: a single mother of three high-spirited daughters with a full-time job as a computer programmer. Sunday afternoon was – and at that, only now and again – the only time she had to spend all by herself, with a single candle on her desk for a bit of atmosphere, a Bruce Springsteen tape in the tape deck, and a nice cup of tea at her elbow. When she felt like really letting loose, the tea might have turned into a glass of wine.
The years passed, as they tend to do, and the three daughters, somewhat hesitantly, flew the coop, leaving Vicki more time to devote to her writing.  She was able to write three novels of suspense, set in Ontario, two of which, Scare the Light Away and Burden of Memory were published to critical acclaim by Poisoned Pen Press of Scottsdale, Arizona.
In 2007, Vicki took early retirement from her job as a systems analyst with a major bank and sold her house in Oakville, Ontario.  At that time In the Shadow of the Glacier, the first book in a police procedural series set in the British Columbia Interior was published. After travelling around North America for a year with her dog, Shenzi, she bought a home in bucolic, rural Prince Edward County, Ontario, where she rarely wears a watch and can write whenever she feels like it.
Since settling in Prince Edward County, Vicki has continued with her writing career, publishing books in several different sub-genres as well as a book for adults with low literacy skills.
The Sherlock Holmes Bookshop series, published by Crooked Lane Books
Elementary, She Read, March 2017
Body on Baker Street, Sept 2017
The Cat of the Baskervilles, Feb 2018
A Scandal in Scarlet, Nov 2018
The Lighthouse Library Series, by Eva Gates, originally published by Penguin Obsidian, now by Crooked Lane Books
By Book or By Crook, 2015
Booked for Trouble, Sept 2015
Reading up a Storm, April 2016
Spook in the Stacks, June 2018
Something Read Something Dead, March 2019
The Year Round Christmas Mysteries from Berkley Prime Crime
Rest Ye Murdered Gentlemen, Nov 2015
We Wish You a Murderous Christmas, 2016
Hark the Herald Angels Slay, 2017
Silent Night, Murderous Night, September 2019
Books for Reluctant Readers, published by Rapid Reads (Orca Press)
A Winter Kill, 2012
Juba Good, 2014
Haitian Graves, 2015
Blood and Belonging, 2017
White Sand Blues, 2017
Blue Water Hues, August 2018
The Constable Molly Smith Series, published by Poisoned Pen Press,
In the Shadow of the Glacier, 2007
Valley of the Lost, 2009
Winter of Secrets, 2009
Negative Image, 2010
Among the Departed, 2011
A Cold White Sun, 2013
Under Cold Stone, 2014
Unreasonable Doubt, February 2016
The Klondike Gold Rush Series, published by Dundurn Press:
Gold Digger, 2009
Gold Fever, 2010
Gold Mountain, 2012
Gold Web, 2014
Standalone Novels of Suspense, published by Poisoned Pen Press:
Scare the Light Away, 2005
Burden of Memory, 2006
More Than Sorrow, 2012
Born in Winnipeg, Manitoba, Vicki was raised mostly in Ontario. As a young woman, fresh from quitting Carleton University in a huff in the middle of her final year, she travelled to South Africa where she promptly met a man, married him, and produced the aforesaid three daughters. Eleven years later, Vicki returned to Canada. Of her experiences in Africa she will only say that it gave her insight into to the politics of power and oppression that few Canadians get to experience.
Vicki majored in modern history at Carleton University, her interest more in the lives of ordinary women and men and the circumstances of their times than 'big men' and their wars.  It was on a canoeing trip in Algonquin Park that Vicki, realizing that she was doing for fun what people in the past would have considered a hardship, told her trip mates stories about the incredible difficulties people endured in their attempts to get to the Klondike in search of gold, and the idea for a series of Klondike Gold Rush mysteries was set. Many more mystery novels followed.
Vicki is a past president of Crime Writers of Canada, and is a member of Capital Crime Writers, and Sisters in Crime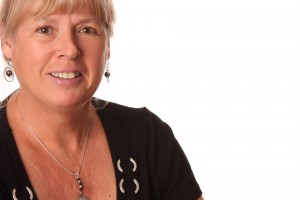 Vicki Delany
---
Media Contacts:
Agent: Kim Lionetti, Bookends Literary Agency. klionetti@bookends-inc.com
Penguin: Danielle Dill. ddill@penguinrandomhouse.com. 212-366-2155
Crooked Lane: Sarah Poppe: sarah.poppe@crookedlanebooks.com
Orca Rapid Reads: Ruth Linka: Ruth@orcabook.com