STEEPED IN MALICE: The Fourth Tea by the Sea Mystery
Posted on June 26th, 2023 by admin
Now available for pre-order. Coming July 25, 2023 from Kensington Books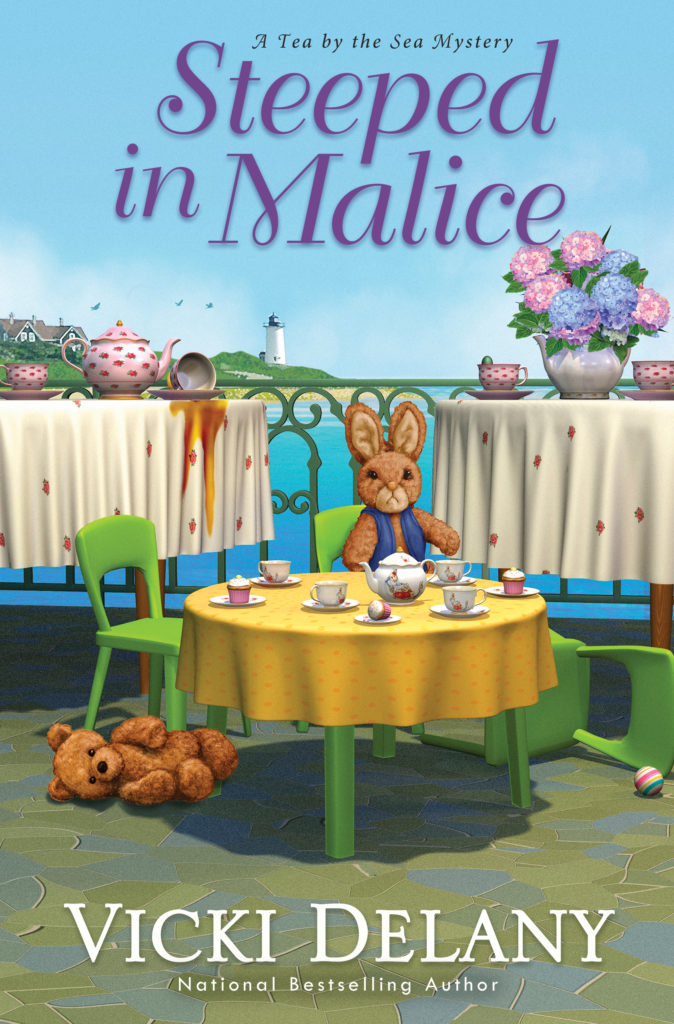 "Beautifully described setting and a cast of charming, small-town characters" – Booklist
"Find a comfy chair, raise a cup of fragrant, freshly brewed tea to your lips, and settle down for murder and mayhem in a mystery novel set in a tearoom for a delightful form of armchair travel." —TeaTime Magazine on The Tea by the Sea Mysteries
Afternoon tea isn't just about flavorful brews and delicious treats. It's also about presentation—fine china teacups (never mugs!), with carefully coordinated saucers and plates. With her fragile stock running low, Lily has an excuse to indulge in one of her favorite hobbies: visiting an antiques fair for replacements.
 
Among other finds, Lily snaps up a charming Peter Rabbit-themed tea set in a wicker basket, perfect for children's events. But a few days later, a woman named Kimberly marches into the tearoom, rudely demanding to buy it back—then later returns and removes an envelope hidden in the basket's lining.
 
An acquaintance of Lily's named Rachel is on the trail of the tea set too. Apparently, she and Kimberly are half-sisters, searching for their mother's final will. To her annoyance, Lily is dunked into the middle of this mess—especially when her ex-boyfriend turns out to be involved. But it's more than a storm in a teacup when one of the sisters is found dead on the grounds of the B&B owned by Lily's grandmother, Rose.
 
Is this a simple case of greed boiling over, or are there other suspects in the blend? It'll take some savvy sleuthing from Lily, Rose, and their allies to find the answers before a killer shatters more lives . . .
Click here for all buy links: Steeped in Malice (kensingtonbooks.com)