A Three Book Problem
Posted on December 2nd, 2021 by admin
The seventh in the Sherlock Holmes Bookshop Series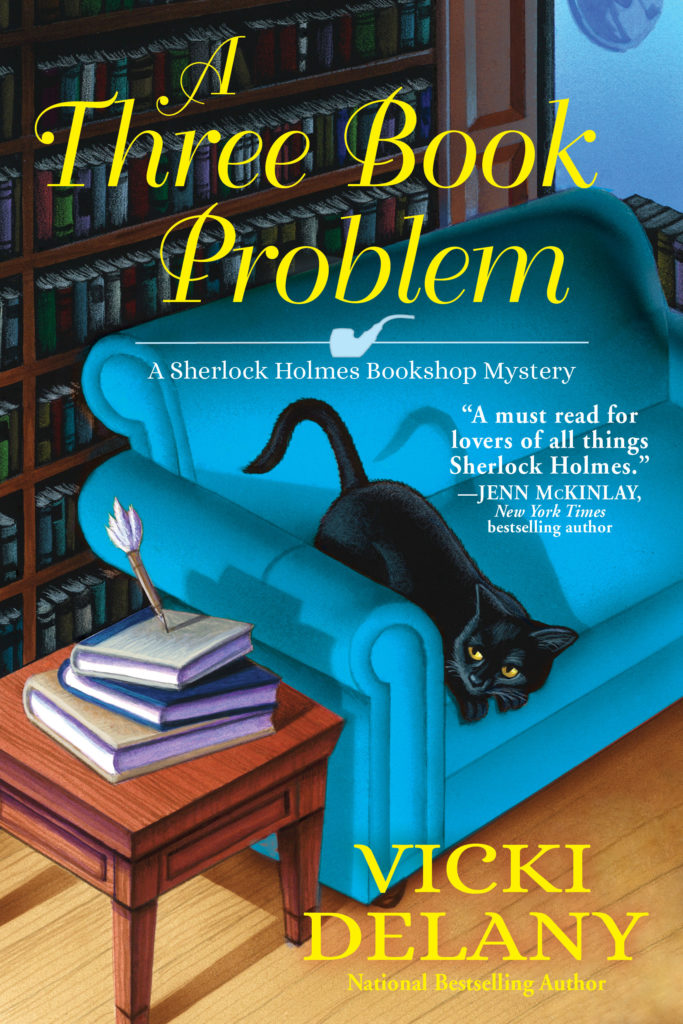 Library Journal Starred Review!
Tourist season is over in West London, Cape Cod, so Gemma Doyle, owner of Sherlock Holmes Bookshop and Emporium, along with her best friend, Jayne Wilson, owner of Mrs. Hudson's Tea Room, have time to work a Sherlockian country house weekend. Gemma's boyfriend, Ryan, even takes the weekend to be sous chef instead of a police detective. Gemma provides props and games, while Jayne caters the event for David Masterson. Gemma understands the prominent and rich Sherlockian rented Suffolk Gardens House to host a group of like-minded friends, so she's puzzled by the guests. Some don't seem to care about Holmes. Some don't seem to like Masterson at all. When a poisoned dart kills the host, there's a large group of suspects. Fortunately, the observant Gemma is on the scene. It's a perfect opportunity for an amateur sleuth with Holmes's observational skills.
VERDICT Fans of country house mysteries, readers of the series, and those who enjoy Holmes pastiches will appreciate this entertaining follow-up to A Curious Incident.
"Plenty of Sherlock-ian lore and local color make for an enjoyable read."
—Kirkus Reviews

"[Captures] the feel and discourse of a gathering of Sherlockians. This is her best series entry to date."
—Publishers Weekly