DEATH BY BEACH READ
Posted on April 11th, 2022 by admin
The Ninth Lighthouse Library Mystery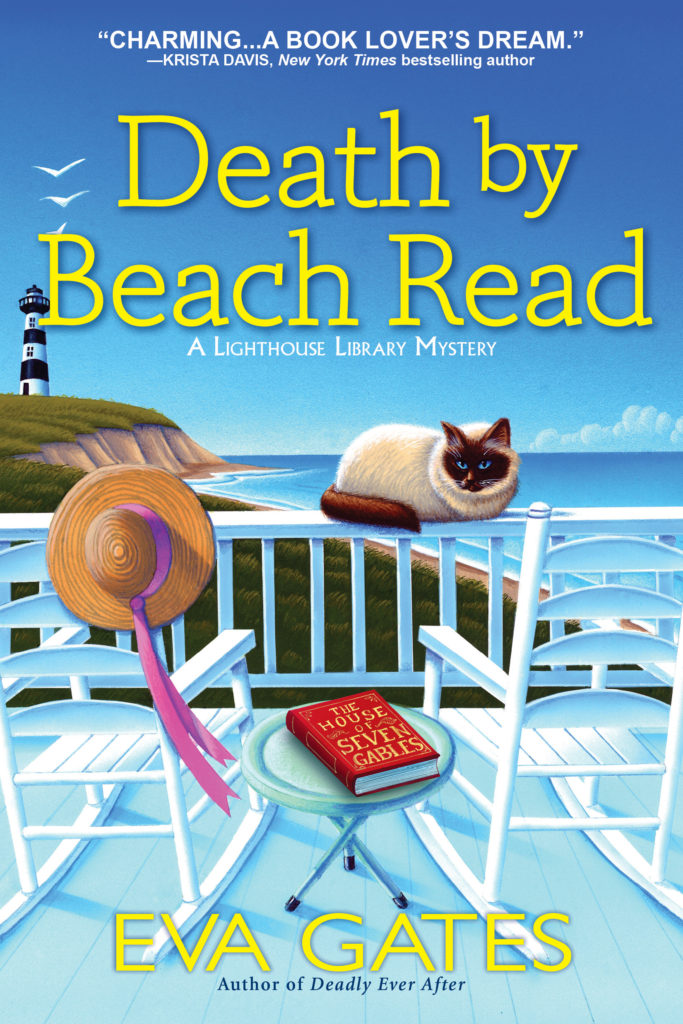 Coming June 7, 2022. Now available for pre-order: Click Here
"Exceptional…Cozy queen Gates is at the top of her game."
—Publishers Weekly, starred review of Deadly Ever After
Librarian Lucy's new historic house comes with a lot of baggage and family secrets. Can she put them to rest or will a killer bring Lucy's family to their downfall, in the 9th Lighthouse Library mystery.

It's spring in the Outer Banks of North Carolina, and Lucy and Connor have moved into their new home at last, a historic cottage on the Nags Head Beach. The house needs a lot of renovations, but they worked hard over the winter to get it ready. Lucy is now happily immersed in her work at the Bodie Island Lighthouse Library, planning her wedding, and decorating the house. That is, until a dead body disrupts their peaceful new abode.

The first night Lucy's alone in the house, with the company of Charles the library cat, she hears sounds. Investigating they see footsteps in the dust of the unfinished living room, and the door to the outside is open. Lucy's reminded that the house is said to be haunted: forty years ago the teenage daughter of the owners fled in the night, and never again stepped foot inside her family home.

But the sounds have an all-too-human origin and one evening Lucy and Connor find the dead body of a man they don't even recognize in their kitchen. They soon realize he has a long-time connection to their house. Lucy's forced to find out what happened all those years ago and why it's threatening her happiness today.

Meanwhile, the Classic Novel Reading Club is reading The House of the Seven Gables by Nathanial Hawthorne, a book about another old house full of secrets. Can Lucy find parallels to her own situation in Hawthorne's fiction before the killer strikes again?