The Catskills Resort Mysteries
Posted on August 12th, 2021 by admin
FIRST in a new series. Coming September 7 from Penguin Random House
DEADLY SUMMER NIGHTS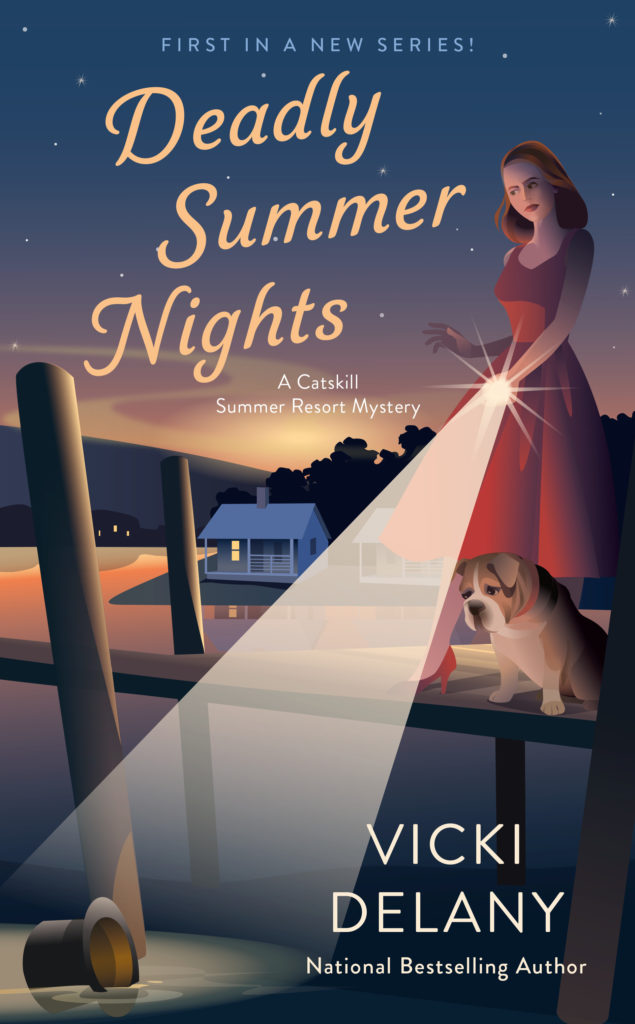 A summer of fun at a Catskills resort comes to an abrupt end when a guest is found murdered, in this new 1950s set mystery series.

It's the summer of 1953, and Elizabeth Grady is settling into Haggerman's Catskills Resort. As a vacation getaway, Haggerman's is ideal, and although Elizabeth's ostentatious but well-meaning mother is new to running the resort, Elizabeth is eager to help her organize the guests and the entertainment acts. But Elizabeth will have to resort to untested abilities if she wants to save her mother's business.
When a reclusive guest is found dead in a lake on the grounds, and a copy of The Communist Manifesto is found in his cabin, the local police chief is convinced that the man was a Russian spy. But Elizabeth isn't so sure, and with the fate of the resort hanging in the balance, she'll need to dodge red herrings, withstand the Red Scare, and catch a killer red-handed.
"An immersive setting with details of running a Catskills resort in the 1950s (think Kellerman's in Dirty Dancing) beautifully frame a story with plot twists and a cast of well-delineated characters."–Booklist