March 1, 2022: DEADLY DIRECTOR'S CUT
Posted on February 12th, 2022 by admin
The Second Catskills Summer Resort Mystery
"A deft touch with characterization, plenty of suspects, and a nostalgic look at the Catskills in the 1950s add up to a fun read." Kirkus Reviews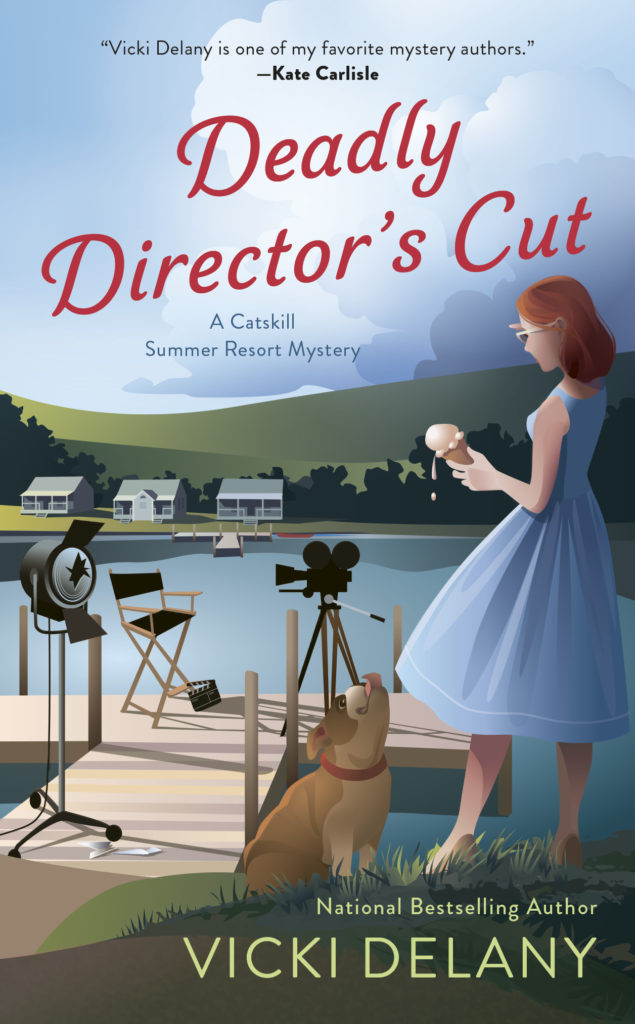 Daring resort manager Elizabeth Grady will need to think fast to bring a killer into the limelight in this charming 1950s set cozy mystery series.

Famous director Elias Theropodous has chosen Haggerman's Catskills Resort as a shooting location for his next film. It sounds glamorous to much of the staff, but resort manager Elizabeth Grady is less satisfied. Dealing with the ridiculous demands of the antagonistic director is bad enough, and his attempts to walk all over Elizabeth are making her feel like her position at the resort has been changed into a bit part.
 
But when Elias is poisoned during a dinner at the resort, the future of the film and the resort itself are on the line. Between an aging movie star, a harried producer, and former victims of the deceased director's wrath, Elizabeth has a full cast of suspects to examine, and she'll need to investigate every lead to catch a killer.
Click here to purchase the book